I've decided to start updating these posts on Mondays instead of Sundays. It makes a lot more sense as if i'm busy on Sunday (like I was yesterday) I don't get a chance to edit and upload the photo from that day. But I shall still be posting photo's from the first monday to the sunday. Hopefully this will make it easier to stay up to date with this project.
On the 3rd I made some delicious brownies! I really must do a recipe for these as they're divine!
The 4th was shrove tuesday and of course meant that we ate lots and lots of pancakes! Yum!
On the 5th I met up with my sister for the first time in ages. We had some burritos and then went out for a couple of cocktails.
On the 6th we went skating late at night. I took some awesome creepy photo's with long exposures. You can see more of these here.
On the 7th I took a few pictures of a new item, the gorgeous blue tie in the middle, and then spent the rest of the day editing.
The 8th saw me relaxing at home, still doing lots of computer work but taking breaks staring out to the sunshine.
Yesterday I went to Cantelowes Skatepark in Camden with Ash and some friends. I didn't skate (I don't have a suitable pool deck) but a good friend from Newtons Shred taught Ash to drop in and I managed to take some great pictures which I will be sharing with you all soon. We finished the day with cider and stew. Perfect!
Back at work next week and so not as much time to frolic, but I will still be making sure I take lots of photographs!
Claire x
---
On the 27th I finally finished this tie I'd had in mind for far too long and I love it! It's already available on my etsy here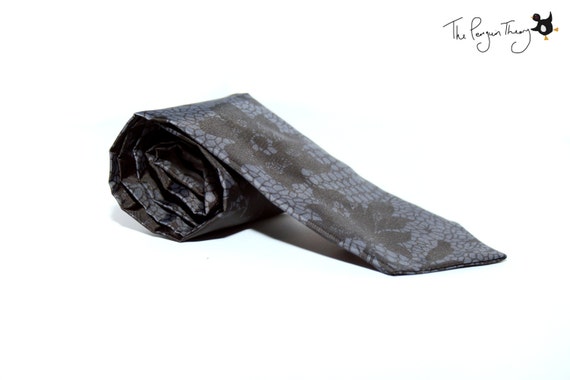 On the 28th I opened the kitchen for the second time ever and first time on my own (5am starts! Ouch!) but as I was lighting the grill I noticed it looked kinda pretty. Obviously being at work I only had my phone on me, but the picture still came out pretty cool…or should I say hot 😉
On the 29th I was playing with this adorable fabric! I think I have to buy more soon!
On the 30th I dressed up all Chinese style for a photoshoot to celebrate the new year! Ok, so I didn't actually take these photo's but I did think of the concept, the styling, modelled and directed the shoot so I think it still counts. You can find the post I wrote here
I did actually take a photo myself on this day (sort of, it was after midnight but I was only just leaving work and hadn't slept yet so I guess it counts). The weather was super foggy and looked awesome so I just couldn't resist!
The 31st I had finished the adorable-fabric skirt and it really is cute! I took some bad phone photo's as my camera's battery had died and I'd lost the charger! Oops! Lots of photo editing later and you can find the skirt in my shop here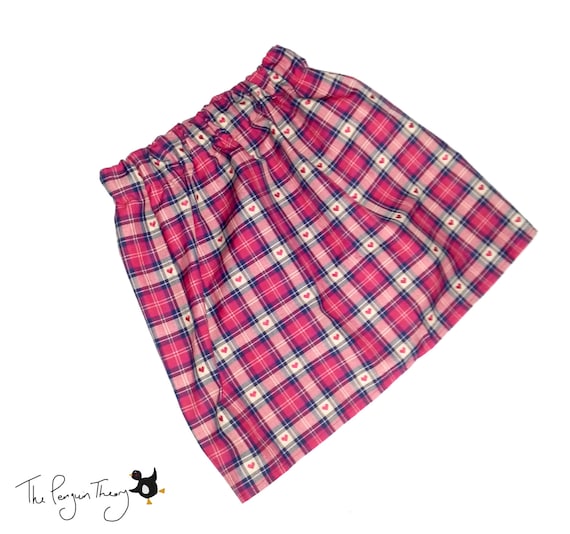 On the first (wow February already!) I had my last day of work for two weeks! Yey for being owed holiday! I also went and bought a new charger as I will be needing my Camera on Sunday! This charger not only charges my old styled DSLR battery (my camera is a very old model) but also AA, AAA (etc.), newer camera batteries, phones and has a car adapter! It's going to be perfect for holidaying!
Today is Sunday and I'm afraid you'll have to wait for the photo as I'm probably out and about taking it! I'm  adventuring to the centre of London for the Chinese New Year celebrations and hoping to get a few really good shots! I'll definitely update with a blog post when i'm back and the photo's are fully edited so keep your eyes peeled!
What have you been celebrating this week?
Claire xx
---
I've decided that I really want to do a 365 project to document this year and hopefully improve my photography. I will try to take as many with my 'big' camera as possible but I'm sure there will be phone/instagram pictures included as well.  I am combining this with 100 days of happiness too and looking for the things which make me happy in day to day life so as not to take it for granted. Follow me on instagram (username : Fwaire) for all the 100 days of happiness photos!
I was going to start on Jan 1st to keep things simple, but I seem to have gotten a little too excited and started on the Eve instead, I guess that could make for a good, bold ending though. 🙂
I've decided I'm going to blog my photo's every sunday rather than everyday as I think it will be easier to keep up with, so, without further ado, here's week 1 : Days 1-6!
Happy New Year! Myself and Ash on December 31st (somewhere around midnight), celebrating in our house with a few friends.
Jan 1st – I wasn't particularly hungry whilst at work but couldn't resist a pudding on my break! Mmm Apple crumble and custard! 🙂
Jan 2nd – Making ties! I've had two sales already (one on christmas day and the other on the 1st of jan). Such an amazing start to the year!
Jan 3rd – A sudden thunder storm made me dash for my camera in the hopes of photographing lightening! Unfortunately the bolt that sent me running for my camera turned out to be the only one, but I do rather like this image I captured of the rain on our slanted attic windows. It can sometimes be loud, but I actually find the sound quite soothing.
Jan 4th – Our light switch has broken in our bathroom but luckily our flat comes with awesome stained glass windows in almost every door. The unusual lighting situation has really made me appreciate some of this house's beauty. This is our current, romantic, view from the toilet, along with Ash wondering why there's camera sounds coming from the bathroom…
Jan 5th – This was a movie day, until i was called into work (it was meant to be my day off!). I watched a few disney classics whilst sewing and then settled down with some David Attenborough after work whilst writing this blog. Lovely! I find streaming programs on my laptop whilst sewing helps me to work better as I then can't use it to explore the internet!
So that was the first (almost) week of my 365 project! It's a shame I only managed to get my DSLR for two of the shots, but hopefully I can use it more next week. 🙂
Who else is doing a 365, 100 days of happiness  or similar project?
---
---