On the 27th I finally finished this tie I'd had in mind for far too long and I love it! It's already available on my etsy here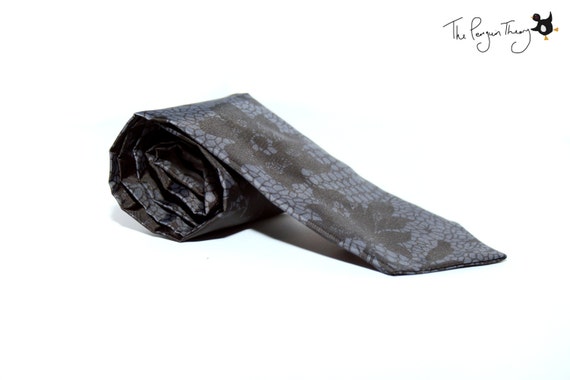 On the 28th I opened the kitchen for the second time ever and first time on my own (5am starts! Ouch!) but as I was lighting the grill I noticed it looked kinda pretty. Obviously being at work I only had my phone on me, but the picture still came out pretty cool…or should I say hot 😉
On the 29th I was playing with this adorable fabric! I think I have to buy more soon!
On the 30th I dressed up all Chinese style for a photoshoot to celebrate the new year! Ok, so I didn't actually take these photo's but I did think of the concept, the styling, modelled and directed the shoot so I think it still counts. You can find the post I wrote here
I did actually take a photo myself on this day (sort of, it was after midnight but I was only just leaving work and hadn't slept yet so I guess it counts). The weather was super foggy and looked awesome so I just couldn't resist!
The 31st I had finished the adorable-fabric skirt and it really is cute! I took some bad phone photo's as my camera's battery had died and I'd lost the charger! Oops! Lots of photo editing later and you can find the skirt in my shop here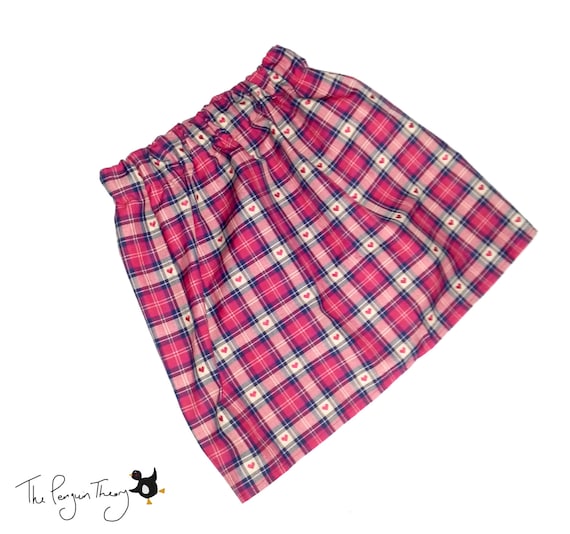 On the first (wow February already!) I had my last day of work for two weeks! Yey for being owed holiday! I also went and bought a new charger as I will be needing my Camera on Sunday! This charger not only charges my old styled DSLR battery (my camera is a very old model) but also AA, AAA (etc.), newer camera batteries, phones and has a car adapter! It's going to be perfect for holidaying!
Today is Sunday and I'm afraid you'll have to wait for the photo as I'm probably out and about taking it! I'm  adventuring to the centre of London for the Chinese New Year celebrations and hoping to get a few really good shots! I'll definitely update with a blog post when i'm back and the photo's are fully edited so keep your eyes peeled!
What have you been celebrating this week?
Claire xx
---
Every sunday our Longboarding group has a 'Hog Roast'.
If only it was a real hog roast! They're so tasty!
No, the hog roast is a day of skating in a place we call Hog Hill. It takes place in Redbridge Cycle Centre in Essex. It's only £4 for the whole  track, for the whole day (bargain!) and it's most definitely worth it. The road is lovely  and smooth, with some very big hills, you can certainly pick up a lot of speed from just a little distance, plus the views over london are amazing!
There are no cars allowed and so no fear of a collision with one in the london traffic (only bikes and people to watch out for). It is a great place to practice skating at high speeds.
At first I was very nervous, i'm not all that good at stopping and my board is a little too bouncy for really high speeds, but i gained confidence throughout the day, gradually starting higher and higher on the hill. I estimate that I got up to speeds of around 15mph. One of the skaters had a speedometer on his wrist and managed over 30mph!
I also took a video of the day which is available to watch here
I'm actually really proud of this video and am really looking forward to taking more! Although I think I will be taking my tripod next time. 😛
Next time I will be borrowing other, more stable, boards (ash has said I can use his) so that I might feel more comfortable going at faster speeds. You never know, I might be going from the top!
I'm also hoping to learn a few slides so that I know how to slow myself down incase I become uncomfortable with the speed I'm travelling at, plus they're always useful.
'Till next time!
---
Tomorrow is the Day of the WI Finchley Frost Fair!
I will be there along with other great crafters such as Making Mosaics, Mahliqa wire jewellery, Tom Butcher Ceramics, Stu Gardener Designs and many many more!
I'm a little worried to have my crafts sat along side all these artists and definitely wish I had more stock, but I am excited non the less. Just have a 12 -close shift (yes that's 13+ hours) to get out of the way and then I can get even more excited!
Here are a couple of my new Items you might be able to see there:
A cute, double layered, polkadot skirt for a toddler.
A little boys apron, so he can make mud pies or what ever little boys like to eat.
Hope to see you there!!
Till next time!
---