On the 27th I finally finished this tie I'd had in mind for far too long and I love it! It's already available on my etsy here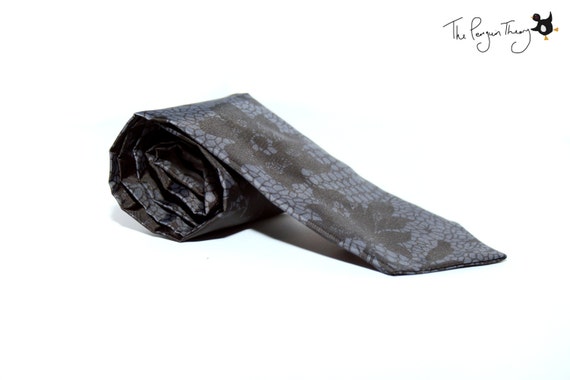 On the 28th I opened the kitchen for the second time ever and first time on my own (5am starts! Ouch!) but as I was lighting the grill I noticed it looked kinda pretty. Obviously being at work I only had my phone on me, but the picture still came out pretty cool…or should I say hot 😉
On the 29th I was playing with this adorable fabric! I think I have to buy more soon!
On the 30th I dressed up all Chinese style for a photoshoot to celebrate the new year! Ok, so I didn't actually take these photo's but I did think of the concept, the styling, modelled and directed the shoot so I think it still counts. You can find the post I wrote here
I did actually take a photo myself on this day (sort of, it was after midnight but I was only just leaving work and hadn't slept yet so I guess it counts). The weather was super foggy and looked awesome so I just couldn't resist!
The 31st I had finished the adorable-fabric skirt and it really is cute! I took some bad phone photo's as my camera's battery had died and I'd lost the charger! Oops! Lots of photo editing later and you can find the skirt in my shop here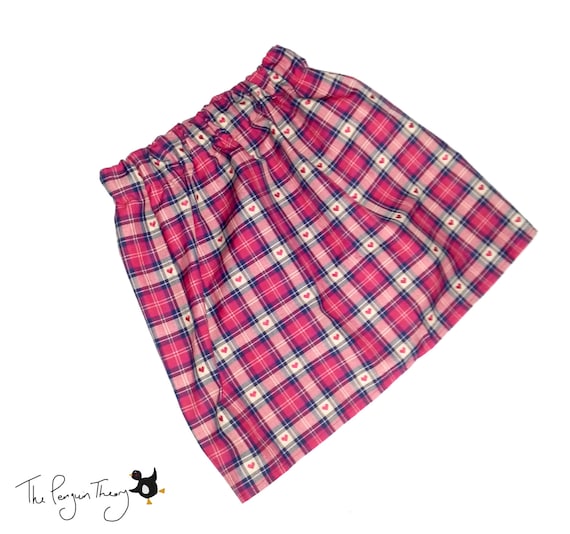 On the first (wow February already!) I had my last day of work for two weeks! Yey for being owed holiday! I also went and bought a new charger as I will be needing my Camera on Sunday! This charger not only charges my old styled DSLR battery (my camera is a very old model) but also AA, AAA (etc.), newer camera batteries, phones and has a car adapter! It's going to be perfect for holidaying!
Today is Sunday and I'm afraid you'll have to wait for the photo as I'm probably out and about taking it! I'm  adventuring to the centre of London for the Chinese New Year celebrations and hoping to get a few really good shots! I'll definitely update with a blog post when i'm back and the photo's are fully edited so keep your eyes peeled!
What have you been celebrating this week?
Claire xx
---
…or maybe not.
I had planned to sew some ties for my workfriends as we we're all going to Royal Ascot together. However silly me forgot about it until the day before!
This meant I had a big rush to sew 3 ties, with difficult silk fabric, and work during the day.
I was defintiely rushed off my feet and didn't get nearly as much sleep as I needed that night, but the ties we're made in time! Ok, so they were a bit wonky, and one had a slight hole in the stitching, but the boys seemed pretty happy! 🙂
Don't they look Dapper!
Royal ascot itself was a brilliant day. Ash didn't join me as he doesn't really agree with or like horse racing but i planned to meet him when we all got back.
I wore a white lace dress with a black jacket (which promptly came off as it was so warm) and some black wedges. I even wore a pretty little anklet which jingled when I walked, there was no losing me that day! I wish I had some better pictures but no one has uploaded theres onto facebook yet! Boo.
We got to the pub around half 8 and had breakfast, champagne and a good ol' chat. Soon the coach arrived and we we're off! Already a little tiddly, and with lots more alcohol to drink, it was unlikely we would end the day looking so refined.
When we got off the coach it was boiling hot! I am definitely glad I wasn't wearing a shirt, girls definitely have it much easier in the hot weather at events like this.
We all slapped on the sunscreen and carried on having a good time. I betted on the horses with silly names but won nothing. Soon we ended up moving to the shade as it was so warm. We got a few ciders (for vast expense) and just chilled and chatted.
All too soon it was time to go home. As soon as I sat down on the bus I seemed to pass out and I slept for most of the journey home, waking up just as we were getting back.
Ash came to meet me but then everyone decided to go home anyway, as we were tired from a long day.
We got home and just cuddled up with some movies. The perfect end to a fun filled day! 🙂
---