On the 27th I finally finished this tie I'd had in mind for far too long and I love it! It's already available on my etsy here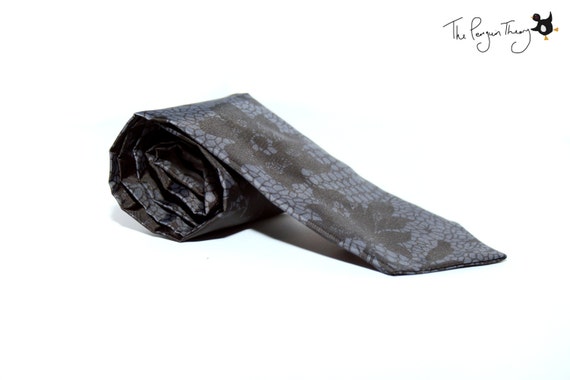 On the 28th I opened the kitchen for the second time ever and first time on my own (5am starts! Ouch!) but as I was lighting the grill I noticed it looked kinda pretty. Obviously being at work I only had my phone on me, but the picture still came out pretty cool…or should I say hot 😉
On the 29th I was playing with this adorable fabric! I think I have to buy more soon!
On the 30th I dressed up all Chinese style for a photoshoot to celebrate the new year! Ok, so I didn't actually take these photo's but I did think of the concept, the styling, modelled and directed the shoot so I think it still counts. You can find the post I wrote here
I did actually take a photo myself on this day (sort of, it was after midnight but I was only just leaving work and hadn't slept yet so I guess it counts). The weather was super foggy and looked awesome so I just couldn't resist!
The 31st I had finished the adorable-fabric skirt and it really is cute! I took some bad phone photo's as my camera's battery had died and I'd lost the charger! Oops! Lots of photo editing later and you can find the skirt in my shop here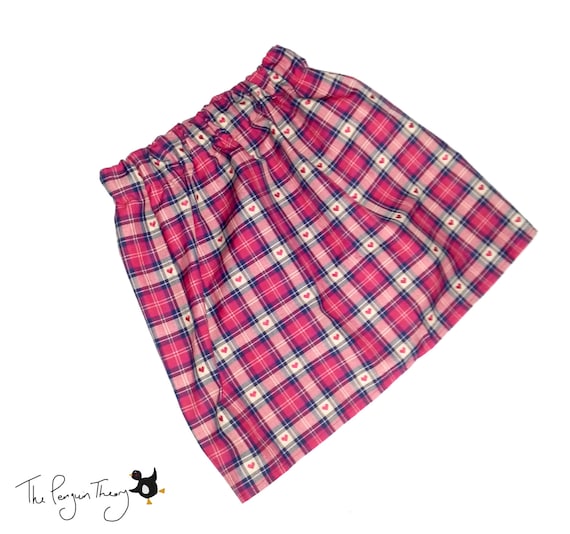 On the first (wow February already!) I had my last day of work for two weeks! Yey for being owed holiday! I also went and bought a new charger as I will be needing my Camera on Sunday! This charger not only charges my old styled DSLR battery (my camera is a very old model) but also AA, AAA (etc.), newer camera batteries, phones and has a car adapter! It's going to be perfect for holidaying!
Today is Sunday and I'm afraid you'll have to wait for the photo as I'm probably out and about taking it! I'm  adventuring to the centre of London for the Chinese New Year celebrations and hoping to get a few really good shots! I'll definitely update with a blog post when i'm back and the photo's are fully edited so keep your eyes peeled!
What have you been celebrating this week?
Claire xx
---
I have a new endeavour to go hand in hand with my wildlife photography in progress and so set out to Alexandra Palace to see the fallow deer that will be featuring in it. Unfortunately they had all disappeared! I assume they are inside and away from this bitter, cold weather, but it was quite a disappointment. I do have some ideas for what I can do with some other creatures, though, whilst I wait for their return.
So as not to waste our trip, I got Ash to take a few photographs of me in my newest creation! A sparkly, flowery, cosy infinity scarf! It really was very warm and cosy.
The outer fabric is the same as with my cape, and beautiful black, shimmering fabric I just adore. Hopefully I can buy more of it soon as I've more or less run out!
The inner fabric is a gorgeous, silk-like fabric which feels lovely against the skin and features a pretty flower design.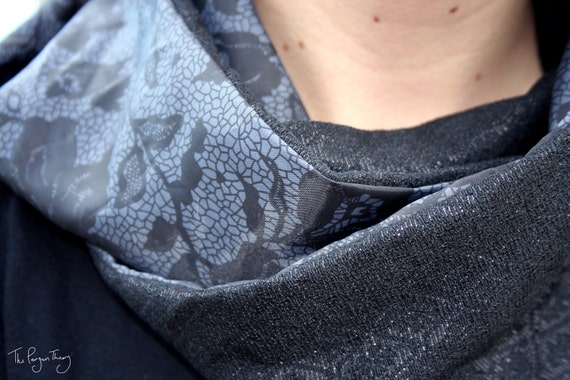 The scarf can be worn in the depths of winter with a thick coat to keep you nice and toasty warm, but it is also a good match with a simple t-shirt in slightly warmer weather.
I wore it with a plain black top, and big black waisted belt finished with this gorgeous blue skirt. I felt that the flower patterns in the skirt and scarf complimented each other well, plus I am just in love with this skirt (a bargain £3 from Primark!)
As it was a rather cold day I also wore tights with knee length socks to keep my legs warm, and these adorable fluffy boots!
Finally I finished the outfit off with some earrings I made for myself ages ago (more like I loved them so much I couldn't bare to part with them). The blue matched perfectly and the chain drops gave a sense of elegance to the outfit.
My make-up was simple. Just a light pink on my eyes with some winged liner and a hint of pink on the cheeks and lips.
Hopefully the Fallow deer will return soon, but for now you can find this scarf listed in my shop right here
Have fun!
Claire x
---
I've always wanted a Cape with a big hood to keep me cosy during the winter weather. However, I could never find one I really liked. So I decided to set myself a challenge and make myself my ideal winter cape!
It was a bit of a struggle and isn't fully completed yet, but I'm so proud of what i've achieved and just couldn't resist taking some pictures, especially when the snow started falling!
Ashley took the pictures (and complained about getting snow in his shoe!) whilst I twirled around in my cape and posed awkwardly (I always feel super self conscious when modelling things). The snow acted as a natural light box despite the sky not being particularly bright, one of the reasons why I love snow, it's almost impossible to get a bad photo!
I've always wanted something with a big floppy hood so I knew I just HAD to include one. The hood turned out to be quite a challenge, easy to make but just very awkward to attach. I'm happy I decided to add it though as I got to learn a new skill! I think I will change the shape of the hood for future garments though (this one is maybe just a little too deep, although you can't tell in this picture).
The outer fabric is thick and sparkly, keeping the warmth in and adding a little bit of glam! I fell in love with this fabric at first sight and knew I just had to make some kind of coat out of it!
I originally wanted the lining to be a dark, flowery patterned, silk-like fabric but it turned out there wasn't enough of it. In the end the only suitable lining fabric I had enough of was this stunning blue, silk I bought from my trip to china! I think it's just fate that I decided to buy more of this than all the others because I absolutely LOVE the result! It's just so pretty, and so silky smooth!
I can't wait to finish it off completely so that I can wear it out and about, but first I have an order to complete. My minecraft tie has sold again! This will be the last tie for a while as I don't think I have enough fabric for another. I must restock! (What a good feeling it is to sell out of a product!)
Hopefully there will be many more new projects on the horizon soon! I have so many already started and so many more still to start! I better get cracking!
Claire
The Penguin Theory
---
---