Sorry I've been so quiet yet again, it's just all very hectic on this end. I have just moved house (I'm sure there will be pictures soon once everything is sorted out) and I am currently working 2 jobs. It doesn't leave a lot of time for The Penguin Theory but I promise I'll be back with the regular updates soon. 🙂
I have managed to squeeze in a bit of time to update my shop with some new halloween products  ready for the scary season! You can click on the images to find the items in my Etsy store (watermarks on prints will not be on the purchased product but replaced with a smaller logo on or around the print).
If you want some spooky halloween decor which would also be perfect all year round then look no further than this Halloween Glycee Art print . It features a stunning spiderweb glistening with early morning dew. I took this image on a misty october morning in Newquay. It is available in a range of sizes and would be perfect this halloween.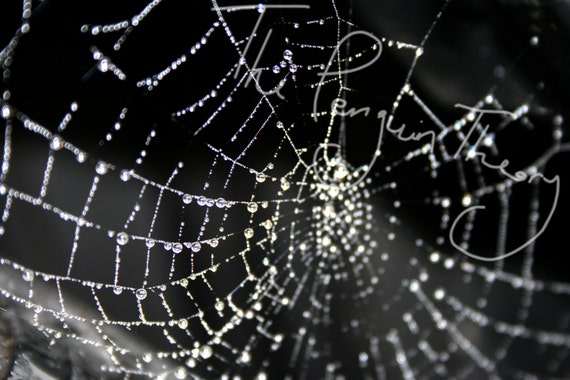 I have also listed another very eerie print which I took from a small boat on the reservoir at Panjiakou, China, where the great wall crosses water before heading into the mountains. The misty morning combined with the mountains and the lake made for a very eery atmosphere, just perfect for some dramatic photography.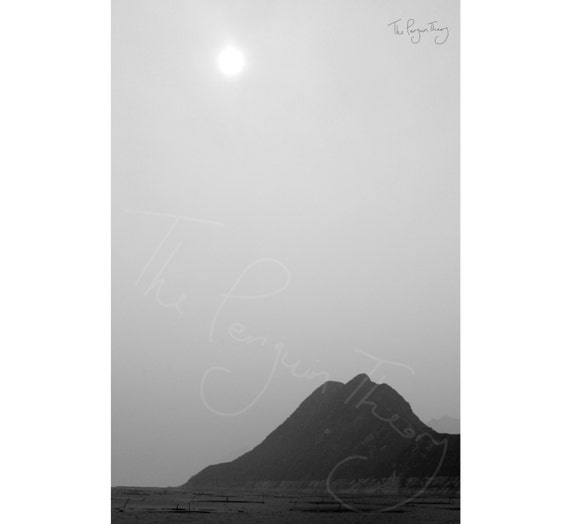 I have also relisted a pair of spooky earrings, again more spiderwebs! The would be the perfect addition to any halloween witches and other monsters.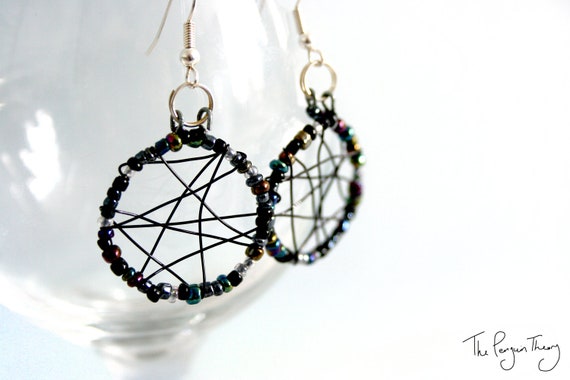 Have a good halloween everyone! Now to get down to some pumpkin carving!
---
I was 3 hours away from my home, my legs we're aching after running up a steep hill and I was all dolled up in a pretty party dress and heels frantically trying to get in touch with a friend.
It all started weeks ago when my friend, and artist, mentioned an evening event at a gallery her art was being shown at. In passing Ash suggested that we surprise her and turn up to the gallery without her knowing. I looked at my Rota and I finished work early enough on the day to be able to get there just in time, plus I had the day after completely off!
So then it was a waiting game. I couldn't wait to see the look on her face when we just randomly turned up, and I very nearly told her of our plans several times. I was just too excited!
On the day I finished work at 4, then I had to run some errands, post some packages, pack my bags. By the time we left it was 5:30 and we we're definitely now in a rush. The drive was surprisingly easy, just the A1 for most of the way. We got there and it had seemed like the event had been cancelled, katy wasn't replying to texts as she was other wise occupied so we decided to walk to the gallery anyway.
As expected it was closed, eventually I rang Katy and asked if she minded two people imposing themselves on her. She was very shocked but luckily seemed delighted that I had travelled to see her.
The next day myself and Ash left Katy to go to and open up the gallery before joining her later in the day after a bit of breakfast and sightseeing.
Her gallery really looks amazing. I knew her paintings we're gorgeous, but they look even better in person than in the photographs! The colours she uses range from natural earthy tones to bright dazzling rainbows. Every painting uses colour to great effect, really catching the eye. The subjects are superbly drawn in a messy but elegant way, really giving life and movement to the pieces. I know I may be biased, but I really do love her Art and I believe it speaks for itself.
Whilst I was there I decided to do a little interview with her:
CR : What did you want to be when you were younger?
KD : Well originally I wanted to be a horse, then a tooth fairy, and then an olympic gymnast, but I've always wanted to be an artist. Always, always.
CR : That is adorable! So what was it about Art that interested you? 
KD : Well, I would say its whatever is suggested in art, the small things like a glance, or a certain positioning, or the way that not everything is recorded in a painting but it is suggested and you can fill in the blanks yourself in any way you want.
CR: What inspires you? 
KD : Sometimes, before I am inspired by the subject, I am more inspired by the want to paint something of a particular nature (powerful, strong or soft and calm) and then the decision the work on a particular subject and the research behind that is then the inspiration to actively get up and do the painting. I'm also inspired by artists like Odilon Redon who can work in dreamy and ethereal ways, thats why my work isnt always an accurate depiction of a scene, I like to add a dreamy quality to it.
CR : When you're not painting, what do you like to do? 
KD : Painting is quite a solitary process so I like to be around friends a lot. I like to go out for walks when it's sunny, walking a dog,  going out for food and drinks or getting inspired by other artists.
CR : What have you found to be the most challenging with your art? 
KD : The process, the development and the actual physical act of the work seems to be very fluid and not exactly easy, but without its challenges. On the other hand, the part i struggle with is the side that I cant control as much, such as the material i am working on, if it takes a knock it effects the final piece. I am learning to see what materials work best to keep the longevity of my work to a high standard, i dont want that to compromise the work that is on it
CR: What can we expect to see from you in the future?
KD : Oh gosh! Well I have lots of ideas for collections, some conflicting ideas but all seem to relate back to my own style. As I experiment with other materials to work on I might see a shift in technique and therefore, maybe, some new styles. But for now I am still figuring that out, I will have to see what happens in the future and how my work translates into prints and merchandise.
You can see Katy's Elegant Mess Exhibition at the Sam Scorer Gallery in Lincoln until the 14th of April. Or if you don't live close enough you can follow her wordpress here, find her facebook page here and her official site here!
---