It seems like recently I have caught the drawing bug, probably largely helped by a sudden avalanche of sales for my Penguin Valentines Cards! It really has been rather exciting over here at Penguin HQ!
I've found that I really do love drawing cute little animals and it seems like i'm getting better and better every time i open up photoshop! I've even started recording my drawing process as i think it does help to watch back when i'm not concentrating on drawing, plus i think it could be quite a nice little addition to my youtube cannel that's been lying dormant for so long! You can watch all my time-lapses here!
I drew these seahorses as another option for valentines day, but ended up not really liking them enough to put up in my shop. I do think they're cute but, gosh, are seahorses hard to draw! Maybe i'll revisit them once i've improved a bit more.
I started to relax into my drawing a bit more and drew this adorable Hippo! This has to be one of my favourite drawings to date! He's wearing a cute little party hat and singing 'Hippo Birthday', because Hippo's are obviously amazing singers! 😉 I think my shading improved so much on this picture and I just love the hippos character!
You can buy my Hippo Birthday card here!
Ashley then gave me the idea of drawing a shiny-object-loving magpie stealing a ring for a wedding or engagement card and I thought it was a great idea! I wanted to add a little simple background to this one and love how it turned out although i think i will tweak my shading tomorrow as it isn't as good as on my Hippo.
You can find my Magpie Thief card here!
What do you think I should draw next?
I also have some other exciting plans for my youtube so do keep an eye out for more learning, projects and other fun things!
But for now, it's time to sew!
Claire
---
On Saturday I went to see my sister in London. We went to Old Spitalfields market to have a gander of all the different products. There were some really amazing products and some great, quirky inspiration! It was actually a very good eye-opener for me who is having trouble with which direction to take my business next. I know I need a more cohesive theme but i'm struggling to find my niche. I recommend anyone having the same trouble to go and have a gander around other handmade shops, businesses and market places. Look at what they do, how they present their products and gain inspiration from their products (baring in mind that copying and inspiration are two completely different things of course).
I actually ended up buying this adorable Penguin Print from Katie Viggers and can't wait to get it framed and up on my wall (although knowing me it will probably stay in it's protective envelope for far too long)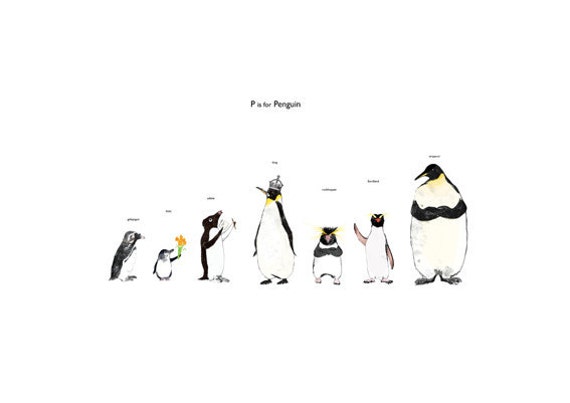 We then wen't for a bit of retail therapy around the corner in a shopping centre. I ended up spending far too much money in H&M but definitely don't regret any of my purchases. I got an adorable dress with a christmas light print and mesh layer on top, a snazzy jacket and two pretty t-shirts (one bought for me by my generous sister who saw me pining after it). I also spent my Next christmas voucher on a snazzy pair of sunglasses!
A very successful shopping trip!
We then decided it was time for a bite to eat and had some business chat over a bowl of chips and a few drinks.
We brainstormed about my business and where i wanted it to go next. We talked about the items we had seen at the market and how I could make similar things with my own unique stamp on them. Most of all we talked about how I could make my shop cohesive and about how to market my products.
It was really useful to have a big chat about the shop and has really helped me to see what I want for it in the future.
I feel i have more direction with my business now. I just need to wait for a few more supplies to arrive for me to really get stuck in, but I promise there are exciting things for the future, i just need to make sure I stay motivated and don't procrastinate too much.
'Till next time!
---