---
Picasso is getting all excited for Christmas and already has his stocking out! Although he's having a lot more fun inside it rather than hanging it up 😉
Have you got your stocking out yet?
If you haven't even got a stocking yet you can get your very own Penguin stocking just like Picasso's in my Etsy Shop! (Click the image to follow the link!)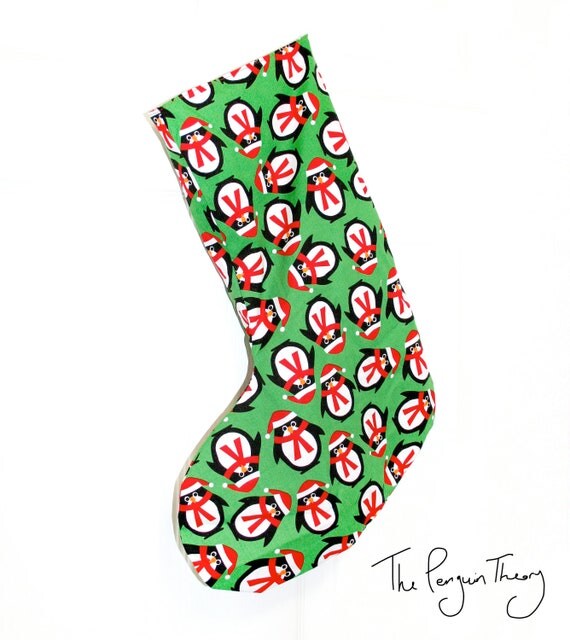 ---
Sorry for my brief absence, I know i've been very quietly recently. 
I just haven't had time for blogging in between work, sewing and trying to enjoy the odd bit of sunshine.
I have some very big ideas for May and so have been a busy bee trying to get it all sorted out. There is a lot of sewing, printing and advertising to be done and i'm running out of time to do it all! I'm definitely behind schedule and the nice weather is not helping! (I just want to be outside!)
But don't worry, I may have another barbecue planned for tomorrow (the third this week) but I will definitely be ready.
So expect lots of competitions, freebies, new products, and some awesome penguin related fun! 
Claire xx
---
or Peng-winner as I've decided to call it 😉
Thank you to everyone who entered this competition! I had so much fun running it and seeing all the great names you were coming up with!
And don't forget to stay tuned for more exciting giveaways, competitions and, of course, some awesome handmade items!
May There be Penguins!
---