Recently, to my surprise, my penguin valentines cards have been flying out of the shop! So much so that I'm having to get a lot more printed up and have decided to release a new design!
Pick up this new cute courting emperor penguin couple valentines card here!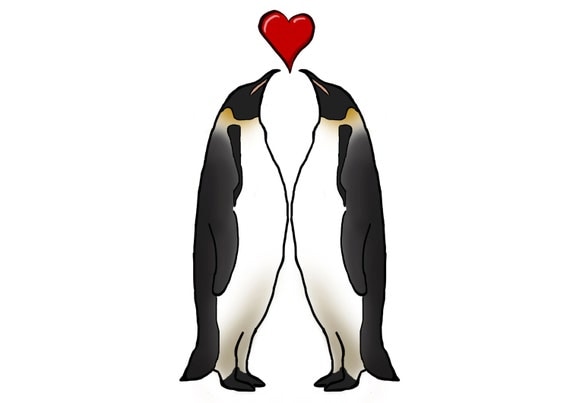 I have many different designs to choose from now so you can choose the perfect one for your partner.
Does your other half make you sing and dance with joy then my 'Happy Feet' card is perfect for you!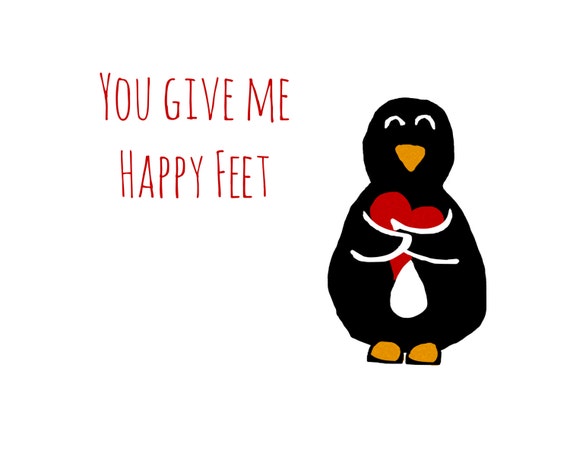 If your partner is the perfect catch, maybe consider my top seller, the 'plenty of fish' card.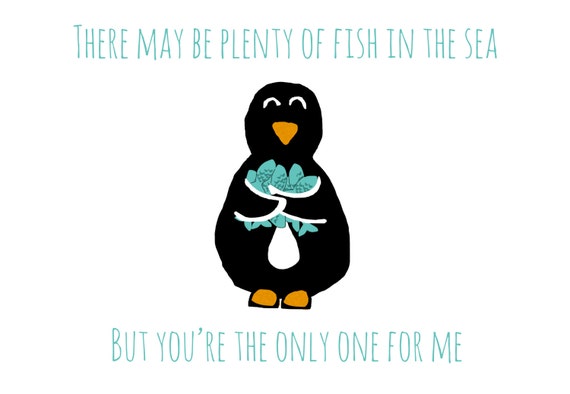 I hope you all have a great valentines with lots of pampering!
Claire x
---
---
---
---
Today my boyfriend and I decided to pop along to a little local church table top sale. I found quite a few bargains I'm proud of!
Venetian Bead Necklace
My first find. I bought this and then went back to the same stall for the rest of my things. I actually got this for £5 not any of the other prices on the label. Going to take it apart and use the beads to make some earrings and things.
Silver Heart Ring
I saw this and fell in love! Only cost me £5 as well! I love all the little hearts which go all the way around 🙂
London and Hertfordshire Charms
I thought these were cute and quirky, the exact kind of things i'm looking for to use in my jewellery making. Now just to figure out what to do with them…
Ashley also bought a Saw, hammer and a big, and well made, wooden box of nails for just £3! He wants to build things.
In other news. There is finally a new item for sale in my shop! I haven't listed anything for ages (mainly due to a lack of internet) but now i present to you my fish and pearl necklace! 🙂
---
Today I will be going to the UK Etsy meet up in London and decided I needed to make some special jewellery to wear for the occasion. I haven't kept many of my handmade items for myself as I feel guilty when looking at the mounds of jewellery i already own.
But for christmas I was given some beads from my mum's boyfriend that I was under strict instructions to use for myself, as I really should start wearing my own things. I mean if i'm not going to wear it why would anyone else?
Plus I feel this kind event really does need me to advertise my wares so i really needed to knuckle down and make some items.
The only problem was, i've been lacking inspiration for a long time and had no idea what to make. So, i decided to rummage through my jewellery box and came across an old necklace that i hadn't worn for ages. This necklace sparked some ideas in my mind and I suddenly went on a productive streak managing to make 3 necklaces and 3 pairs of earrings in the space of a few hours!
Pink and Pearl Heart Necklace
Cute pink and cheerful, bit more girly than i'm used to, but I like it any way. It has a string of pearls broken up by pink and gold coloured beads and a large gold heart pendant.
Flower Dangle Earrings
Again cute and girly. These special flower beads seemed to suit the pearls beautifully to create a cute pair of earrings perfect for spring.
Fishy Necklace
This necklace has actually been made to sell. A string of pearls separated by a cute fish bead. A fun and quirky necklace for those who like the unusual.
Blue Chain Earrings
An eye catching pair of earrings made to to make a statement.
 I also made a pair of earrings for my sister's birthday as the present i really made her was a big fail. I made them to match a dress she already owns. Unfortunately I do not have a picture of them for you. Maybe another time.
In other news, our flat now has pets!
Shrimp!
They are completely self reliant in their own little ecosystem, they require no feeding, cleaning or any other pet related chores. The perfect animal for forgetful me!
---