So i've been wanting to expand my menswear for ages and have finally done it with the arrival of Bow ties to my shop! There is only one up so far but i am planning on adding a lot more soon! (along with some other exciting products!)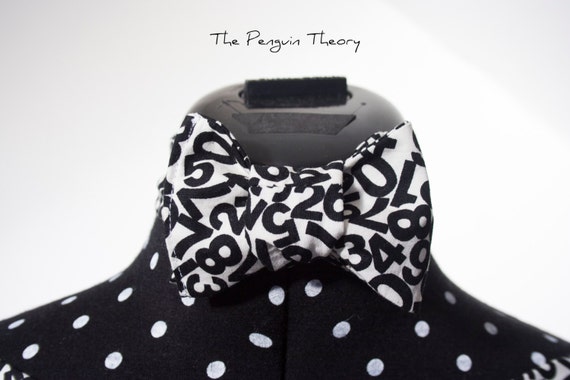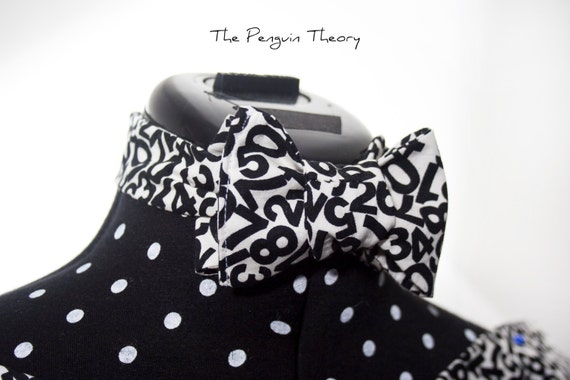 This bow tie is pretty funky with it's numerical pattern, perfect for any maths geek or just anyone who likes something a little fun and quirky!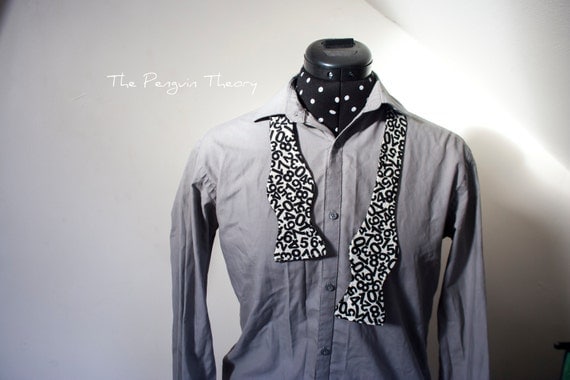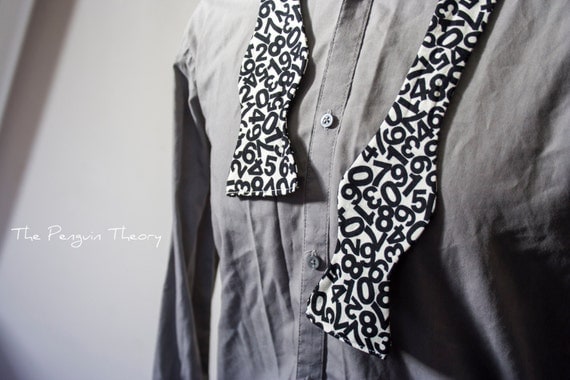 I even pinned a fancy ball gown on Dot (my dress form is now called Dot due to her polka dot pattern) to match the bow tie, and I really really like it! (Just don't look at the back)
I really am in love with this and can't wait to make more, you can find it on my Etsy HERE!
I am also working on improving my ties slightly. Not only that, but I am working on some even more exciting menswear! My waistcoat pattern has been improved and I'm even looking into full suits for both men and women.
It's all hands on deck here at The Penguin Theory! 😀
Claire x
---
---
This weekend I ended up staying over at my boyfriends bosses house. He was having a 'pyjama' party with lots of games and alcohol and invited us both. (Quite a big thing for Ashley  as not many people are usually invited over to his bosses house) The job seems to be going well for him at the moment and he's improving a lot. He thinks he might have made nearly £300 last week (pretty big thing with it all being commission based), hopefully he can keep up this good streak and doesn't get many cancellations. I have my fingers crossed that he can work his way up to management soon.
The night was really fun, I had lots of drunken girly chats and we played lots of fun games and became very tiddly. In the morning we woke up and all watched team america, a film that never fails to make me laugh. Then Ash and I wondered off to the delights of Brick lane for some lunch. We had some lovely curries and a nice little chat to the friendly people on the table next to us. Then we went to the nearby market hall, for 'research'. They had some lovely stalls, but as I was there for research I didn't allow myself to buy anything. I spotted some little earrings in a bargain bin that were just adorable! I really wanted them but just couldn't justify buying them despite them being reduced and really not expensive at all. Luckily Ash noticed how much I wanted them and decided to buy them for me. I was so happy! Sure they didn't cost much, but just the fact they were a present from him has made me really happy.
The rest of the day was spent giggling, visiting his parents and giggling some more. We haven't had a giggle like that in ages and it was really nice to finally spend some time together (without being stressed out or ill).
Oh and I of course sent some flowers over for my mother on Mothers day. A big bouquet for being amazing and always supporting my sister and I when ever we've needed it. She's really been a rock in this last week and I hope she realises how much I appreciate her. She definitely appreciated the flowers and claimed to have teared up a bit when she received them.
Until next time!
Claire x
---