I haven't done one of these in AGES and I felt it was finally time to get back in the habit of making treasuries. It's really enjoyable and gives a chance to look at all the weird and wonderful things Etsy sellers have to offer!
I decided to go for a valentines theme, as it is nearly that time of year again, but wanted to give it an unusual twist. Here are a collection of items that are either unusual in themselves or not very conventionally valentines. For all the items you can find them on Etsy by just clicking the image!
Hope you enjoy!
1) Heart Little Breath Pair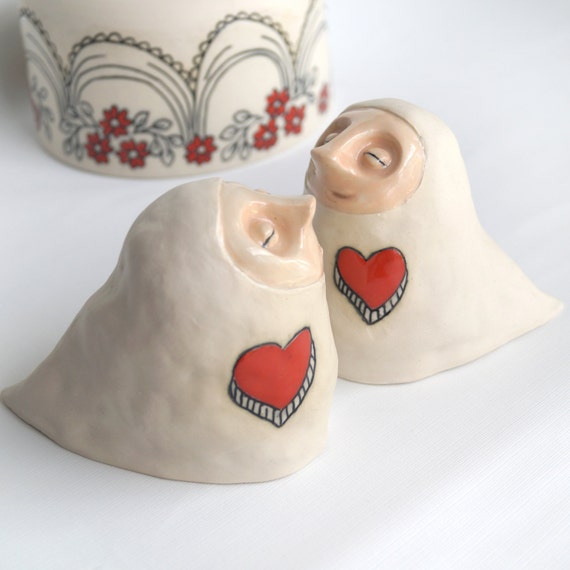 I don't think I need to explain why these are included, they are very unsual. They remind me of something you might find in a Studio Ghibli film, maybe that's why I like them. They certainly have a charm to them and would be a cute edition to a bookcase or sideboard.
2) Watercolour Love Red Umbrella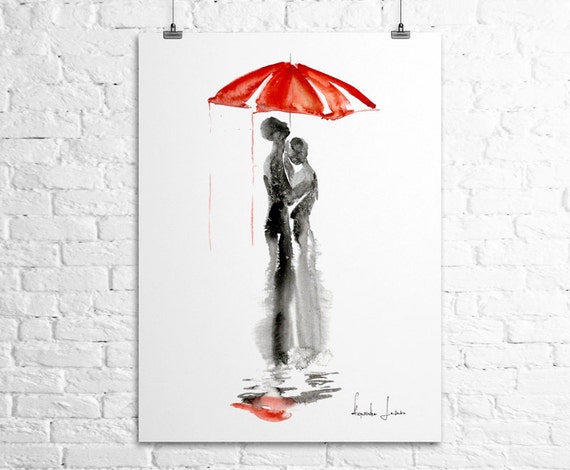 This one is included as I feel it has a very sombre feel to it, something not usually associated with valentines day. However I do think that this is a very beautiful print, I especially love the streams of red coming off the umbrella, gives a good sense of the downpour this couple could be caught in.
3) The Heart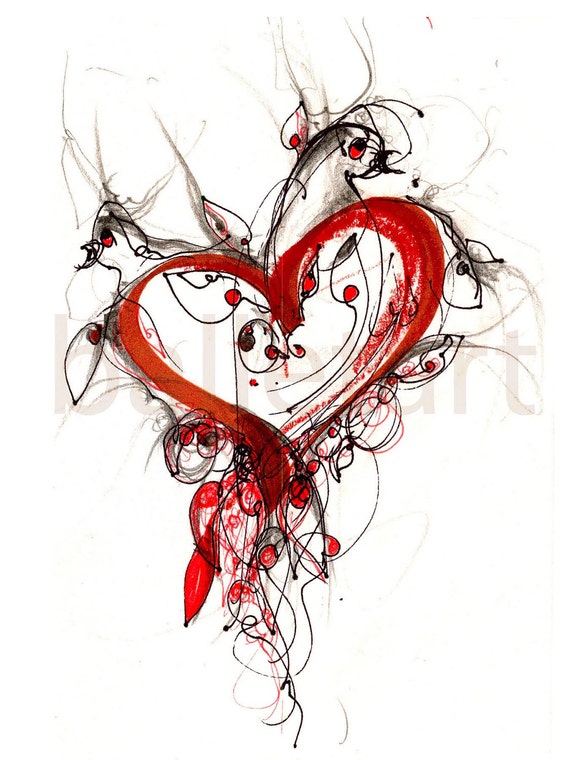 This simple, but expressive piece would make a great statement piece in your home, or even a great card (if the seller were to sell cards).  I love the messy approach and think this is a very cool piece.
4) Circuit Board Cufflinks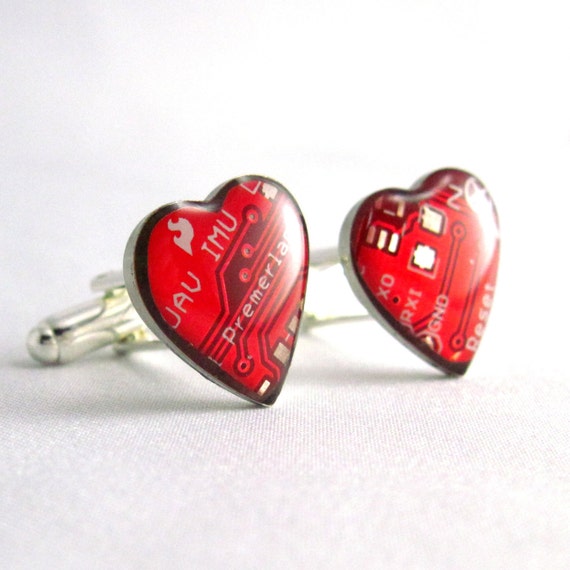 These cool cufflinks would be great for any computer geek (just like my boyfriend!) or even just someone who likes gadgets (so most guys then). The whole shop is full of these awesome geeky items and is a personal favourite of mine.
5) Personalised Champers Kit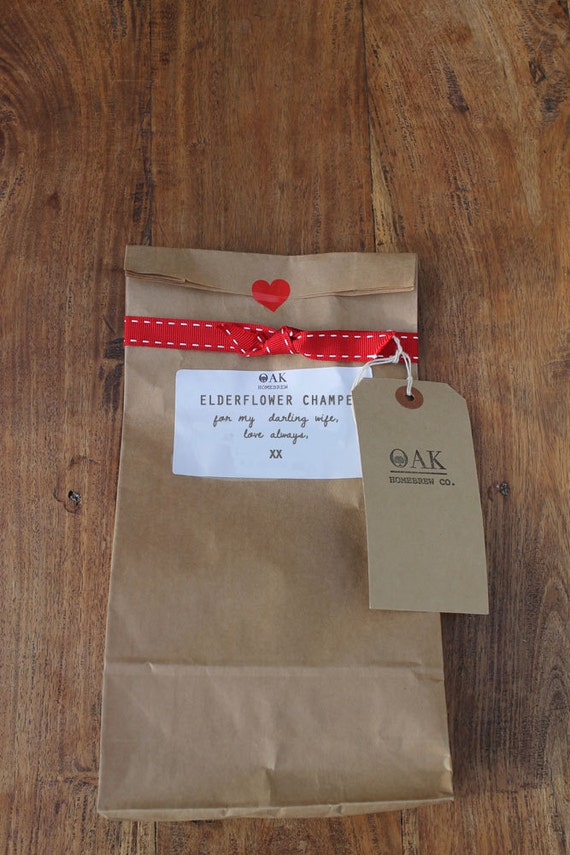 Drinking champagne might be something done quite often on Valentines day, but making your own isn't! In all honesty i'd probably enjoy the making more than the drinking! It would definitely be a cute thing to do with your loved one, and even if it isn't ready for the day itself it would give you a good excuse to have another romantic night in.
6) Anatomical Heart in a Jar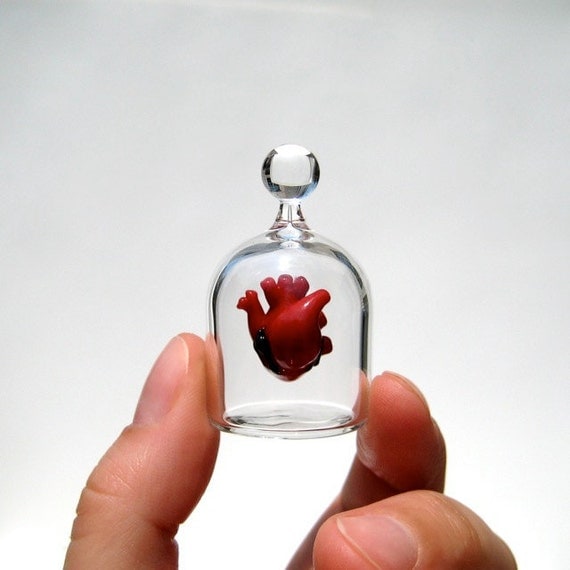 This hand blown glass item is the perfect gift for someone who hates the unrealistic heart usually associated with love and valentines. Not only does the bottle look gorgeous but the heart is captivatingly intricate. Definitely a cool piece to display in your home.
7) Valentines Bear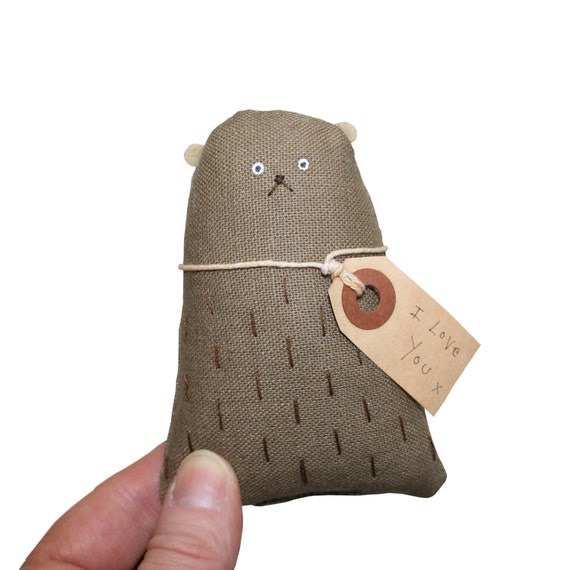 Teddy bears are a very common valentines day gift but they usually hold roses and hearts and other things that make me want to vomit (i'm not the most girly of girls when it comes to these things). This bear is a whole lot cooler, and cuter! Plus it could be the perfect gift for both men and women!
8) Love Letter Cookies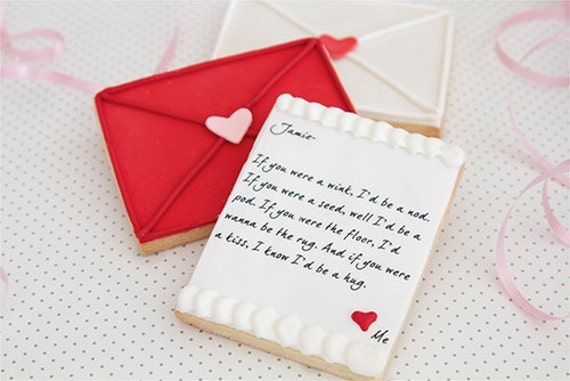 Love letters are very popular for all those lovey-dovey couples out there, but if you want something a little bit different why not make those letters edible! We all know girls love sweet things, and what better than to cover those sweet things with a poem that will probably make her cry! You'd be the best boyfriend ever, until they're all eaten up at least.
9) ClockWork Heart Tie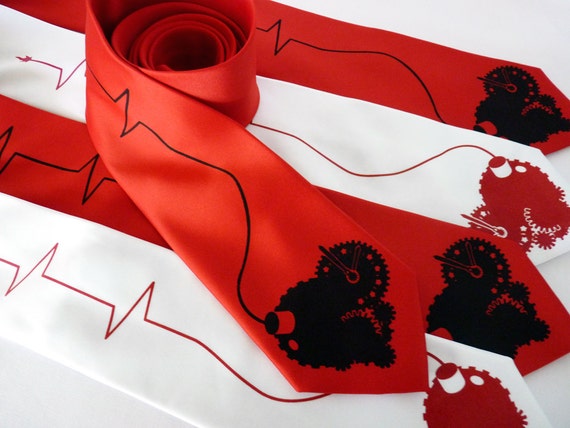 This unusual tie is pretty cool and would be a great gift for the man in your life, especially if he likes unusual ties.
10) Little Sculpture holding Heart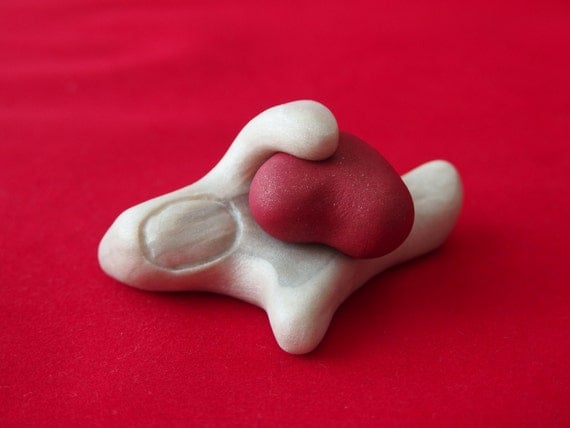 This cute sculpture is part of a 'star series'. These cute and quirky items are really fun to look at and would make a great, inexpensive gift for someone special.
11) Valentines Bike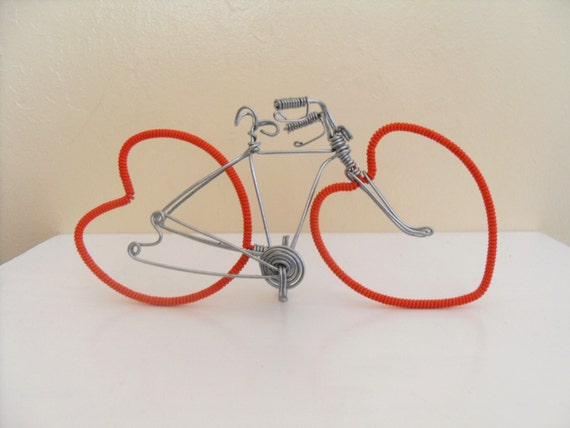 I found some similar bike sculptures (although not heart themed and probably not by the same person) when I went to amsterdam and bought one each for my mum and her boyfriend. They are super cool and a great gift for any bike maniac.
12) Egg Valentines Card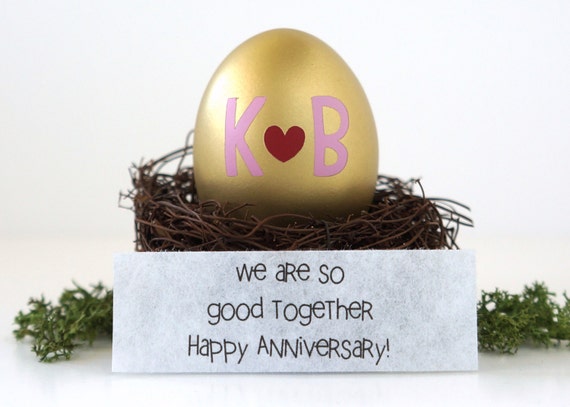 Bored of the standard valentines greetings card? Well this shop makes 'cards' out of real chicken eggs! Your personalised message is put inside your chosen egg and you have to crack the egg open to read it which almost seems a shame as they're so cute!
13) Longitude and Latitude bracelet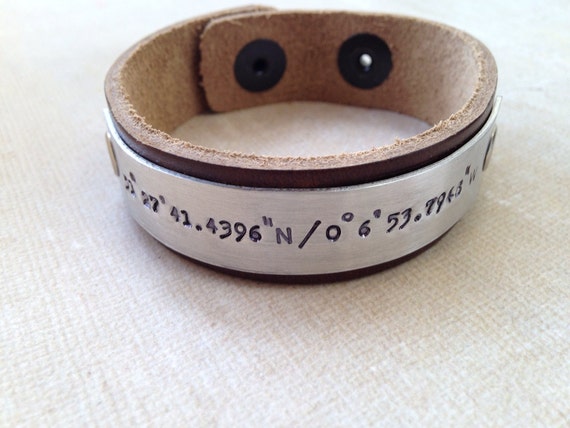 I love the rustic look of this bracelet and it can be personalised to have your own co-ordinates on! Maybe you could have it set to the place you both first met, your home, where you were proposed to, anywhere of real significance to the relationship.
14) Wooden Card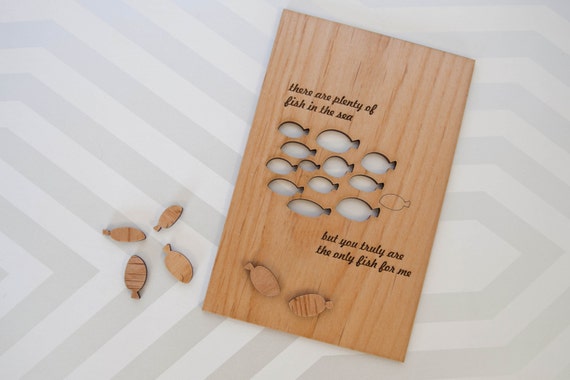 Another unusual card option. These look beautifully made and can double up as the actual gift as they can be kept on display with the mini easel the shop also sells. Just lovely!
15) Heart Shaped Chalkboard Stickers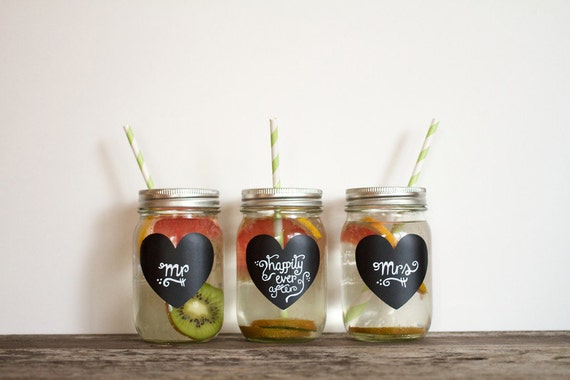 Ok, bit of a strange choice I know, but i think these stickers could be really cute for creating your own valentines gift. Stick them on jars and fill with love heart sweets, or make a valentines day picnic labelled with them, there are so many possibilities! I think they would be great for a personal touch to your gift and look pretty cool, plus you can always wipe off your message and use them again.
16) Heart Nose Ring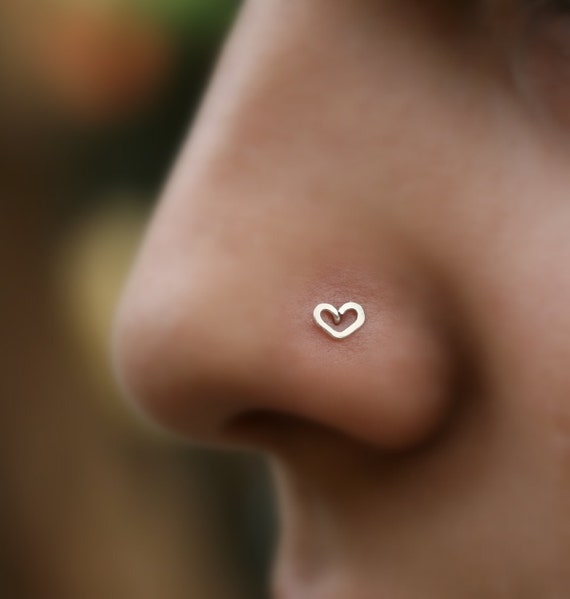 Nothing says 'Valentines Day' quite like jewellery, but lets start steering away from the expensive diamond rings, they are far too special for a day where you're practically forced to be romantic. Instead get something cute like this adorable little nose stud, i kinda wish I had my nose pierced just so I could buy this.
What unconventional things are you planning for this valentines? Or what sort of unusual things have you done in the past? I'd love to hear your stories!
January 24, 2014 | Categories: Etsy Finds | Tags: a different valentines, anatomical heard, art, bear, bike sculpture, brew, chalkboard, chalkboard stickers, champagne, champers, circuit board, circuit board cufflinks, circuit board cuflinks, clockwork heart, cookies, cufflinks, custom, cute bear, different, diy, edible love letter, egg card, etsy, etsy finds, etsy gifts, etsy treasury, etsy valentines, glass jar, glass sculpture, hand blown glass, heart, heart bike, heart chalkboard, heart cufflinks, heart jewellery, heart nose stud, heart sculpture, heart shaped, heart shaped cufflinks, heart tie, intricate glass, kit, longitude and latitude, longitude and latitude bracelet, Love, love letter, love umbrella, make your own, mens bracelet, mens gifts, nose stud, personalised valentines, piercing, plenty of fish, red, red umbrella, romantic night in, sculpture, star sculpture, studio ghibli, stuffed bear, tie, treasury, unconventional, unusual valentines, unusual valentines card, valentines, valentines bear, valentines bike, valentines cookie, valentines day, valentines egg, valentines jewellery, valentines men, valentines sweet, valentines tie, valentines women, watercolour, weird, wire bike, women gifts, wonderful, wooden card | Leave a comment
---
Now available in my Etsy store is this lovely woollen and Burberry patterned infinity scarf.
It's a shame I wasn't able to make this sooner as i will no longer be able to make and ship it in time for christmas, but i'm sure there will still be lots of cold necks around in January! (along with Etsy gift cards which I now accept thanks to my amazing sister)
This scarf is the perfect addition to any outfit as its colours and pattern make it very versatile.
One side is a thick woollen material for comfort and warmth. The other side is a stylish, burberry-esq material to add a pop of colour and interest (as well as being nice and smooth against your skin).
It is the perfect scarf to keep you cute and warm, but it also suits a more grown up attire. I also believe that it would look just as fantastic on men as it does on women!
So don't let your neck get cold in this wintery weather! Wrap up warm with this cute and cosy infinity scarf!
December 17, 2013 | Categories: Fashion, Shop News, What I Wore | Tags: accepting etsy gift cards, burberry, burberry scarf, cold neck, cold weather, cosy, cosy scarf, cute, etsy, etsy finds, etsy gift cards, etsy product, fashion, fun, Handmade, handmade scarf, infinity scarf, long hair, lookbook, mens scarf, ootd, penguin fashion, scarf, sophisticated, statement, statement piece, style, stylish, the penguin theory, trench coat, unisex, versatile, versatile fashion, versatile scarf, warm scarf, winter, winter fashion, wintery weather, womens scarf, wool, wool infinity scarf, wool scarf, woollen material, woollen scarf, wrap up warm, wrapping up warm | 2 Comments
---
I have decided to make a few changes to my blog as it seems a little scatterbrained, I feel I keep forgetting it's purpose. I'll still have my everyday posts for items i've made and random things i've done, but I also want to add some more regular, and Penguin Theory themed posts.
I actually only realised this after one of my best friends started making her website. It's not finished yet but she let me see a sneak preview and it looks so inspirational! Perfect for those of you who like the little things in life and want to enjoy them and yourself. You can find her Blog here. Hopefully she'll have her website ready and raring to go soon!
Reading through the articles on her site, everything had a purpose and it all fitted together to give motivation and self belief. It inspired me and I knew I needed to up my game. So here I am with an all new battle plan and The Penguin Theory at the helm!
As you should (hopefully) know, The Penguin Theory is all about trying hard to become the kind of person you want to be and get to where you want to be in life. I think this is important and so feel this blog should also try to send this message across, which I don't think it is doing to the best of it's abilities for the moment.
I will be setting days for certain articles from now on. Articles to help you achieve your goals and to make your life a little easier. Articles about work, about relationships, about your home. Tutorials. Reviews. Everything you can imagine to help you make a decision on how to get where you want to be.
Of course I will still be posting updates for my Etsy shop and random little updates from my personal life, but most things will be sorted into certain categories to be released on their own day of the week.
MONDAY : BACK TO WORK
Tips for your work life including how to get a job, how to work with a team, how to progress and tips for running your own business.
WEDNESDAY : HOMELY HABITS
All you need for creating a happy home from the decor to cleaning and even some recipes!
FRIDAY : FRIDAY FABRICATIONS
Tutorials galore! From crafts to computing. Fridays will contain all you can make and do!
SATURDAY : SOCIABLE SATURDAYS
The social side of the spectrum, relationships with friends, family and boyfriends! How to make them work and fun things to do together.
I will probably do two of these a week, alternating each week, as I know my day job would get in the way other wise.
I will also be including a monthly (or sometimes a bi-monthly) "Etsy Finds" where I will make a treasury or showcase a particular Item from Etsy.
All in all I know it will be a lot of work, but i'm really looking forward to it and I hope you all are too.
If any one has any ideas for articles I could write, or have even written something you feel would fit into one of these categories,  then please don't hesitate to let me know or send me link! I'd love to include other bloggers and crafters in this too!
I think I will start doing this next monday as for now I need to prepare for a craft fair on the 18th (more details to follow). I will be sewing and brainstorming until then. I hope you will all join me on my new(ish) venture with The Penguin Theory!
'Till next time!
November 13, 2012 | Categories: Shop News | Tags: activities, all new, alternating, articles, arts, back to work, battle plan, blog, Boyfriend, categories, changes, craft, craft fair, decor, decorations, diy, etsy, etsy finds, etsy shop, fabrications, family, friday, friends, frost fair, get involved, habits, happy home, home, how to get a job, inspiration, inspirational, Katy Jade Art, make and do, monday, motivation, north finchley, one of my best friends, progression, purpose, random things, recipes, running your own business, saturday, self belief, shop, sociable, style, submissions, the penguin theory, things to do, treasury, tutorials, up my game, updates, Wednesday, WI, Women's Institution, work | Leave a comment
---