On the 27th I finally finished this tie I'd had in mind for far too long and I love it! It's already available on my etsy here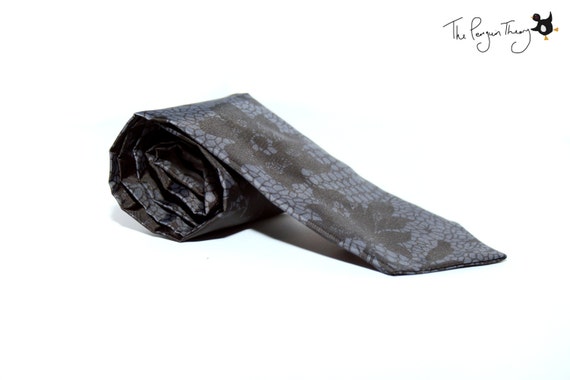 On the 28th I opened the kitchen for the second time ever and first time on my own (5am starts! Ouch!) but as I was lighting the grill I noticed it looked kinda pretty. Obviously being at work I only had my phone on me, but the picture still came out pretty cool…or should I say hot 😉
On the 29th I was playing with this adorable fabric! I think I have to buy more soon!
On the 30th I dressed up all Chinese style for a photoshoot to celebrate the new year! Ok, so I didn't actually take these photo's but I did think of the concept, the styling, modelled and directed the shoot so I think it still counts. You can find the post I wrote here
I did actually take a photo myself on this day (sort of, it was after midnight but I was only just leaving work and hadn't slept yet so I guess it counts). The weather was super foggy and looked awesome so I just couldn't resist!
The 31st I had finished the adorable-fabric skirt and it really is cute! I took some bad phone photo's as my camera's battery had died and I'd lost the charger! Oops! Lots of photo editing later and you can find the skirt in my shop here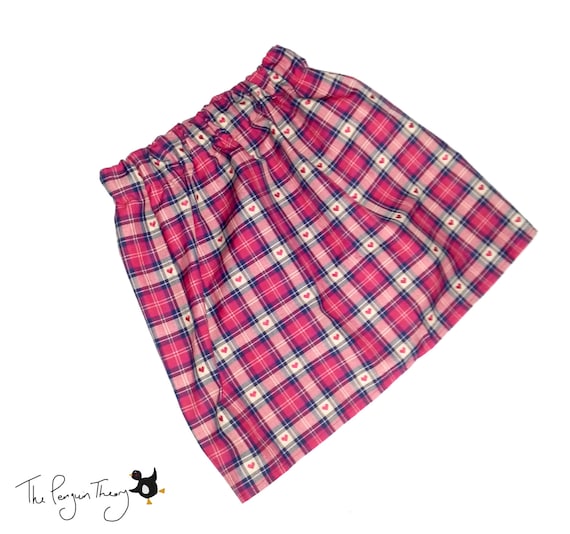 On the first (wow February already!) I had my last day of work for two weeks! Yey for being owed holiday! I also went and bought a new charger as I will be needing my Camera on Sunday! This charger not only charges my old styled DSLR battery (my camera is a very old model) but also AA, AAA (etc.), newer camera batteries, phones and has a car adapter! It's going to be perfect for holidaying!
Today is Sunday and I'm afraid you'll have to wait for the photo as I'm probably out and about taking it! I'm  adventuring to the centre of London for the Chinese New Year celebrations and hoping to get a few really good shots! I'll definitely update with a blog post when i'm back and the photo's are fully edited so keep your eyes peeled!
What have you been celebrating this week?
Claire xx
---
I decided to do a bit of baking this week. It didn't turn out the best ever (the mixture could have done with some more air in it), but i still made some tasty buns. They have chocolate philadelphia smeared on top which is every bit as good as i thought it would be!
On wednesday I started work at a Weatherspoons which is only 10 minutes away from my new flat (although a 45 minute drive for the moment).
I'm actually really enjoying it and have actually always had a fascination of being a barmaid for a while. When I was younger I used to always be the 'waitress' at family parties. I remember at a barbecue once (probably when I was still in primary school)  my uncle had managed to get a proper beer pump and I spent hours pulling pints for everyone attending. I loved it and was getting pretty good by the end, despite my young age.
I also used to always help my next door neighbour with the food when ever he had bbqs, and even spent a whole night at theirs in an apron being a 'waitress' and handing out drinks for all the guests.
So obviously this is a job i have been destined to do for a while.
Yesterdays shift was quite easy. I spent the whole shift on the floor cleaning up plates and glasses and also getting the food orders to the patrons once they were cooked. It was relatively uneventful, other than a lovely old woman giving me a £2 tip which was very much appreciated!.
Todays shift was slightly more…chaotic.
I was learning the bar today, and there is quite a lot to learn so it was definitely a little bit harder. Everyone was nice and friendly though and seemed to understand it was one of my first days and had a nice joke around.
Until it came to one particular customer…
I was half way through serving a customer and an old man barked his order at me. I told him to hold on as I was serving someone else, finished the order and went back to the old man saying 'Was it just one pint you wanted?'. At this point he started shouting at me (not even just a little bit of a raised voice, it was loud enough for the whole pub to hear) about how he was 'not deaf'  and 'didn't mumble'. This shouting must have gone on for a full 10 minutes whilst i apologised and then went to pour his drink. At this point I was the only person on the bar as well so didn't really know how to handle it all, but he shut up and sat down once he had his drink.
Later he came back to the bar  and started making some very inappropriate comments suggesting a man at the end of the bar was listening to porn (why else would he have headphones in?!). He carried on making various rude comments, and then proclaiming it was ok to say these things as he was 90. Then he overstepped the mark completely by pointing to me and saying 'I bet you'd take your top off for an extra £200 an hour'. At this point one of the managers, who was right beside me this time, started lecturing him about inappropriate behaviour and then went off to either talk to the other manager about him or calm down (possibly both). When she got back the old man had already left but she apologised to me for having such a bad customer on my second shift and assured me he was barred.
He really was quite strange, but you have to expect some…characters.
Work again tomorrow (from 9 till close), will probably be full of even more exciting moments with it being a Friday night!
Not really looking forward to driving home at 1am but at least we're moving soon! As long as all the paper work goes through ok we should have the keys by next thursday!
Till next time!
Claire x
---