Royal Crown Tie and a Summer Project!
I finally updated my Etsy shop with a new listing! I got the inspiration for this tie from my day out at Royal Ascot. I felt this would be the perfect tie for the more laid back man who wanted to show his patriotic side.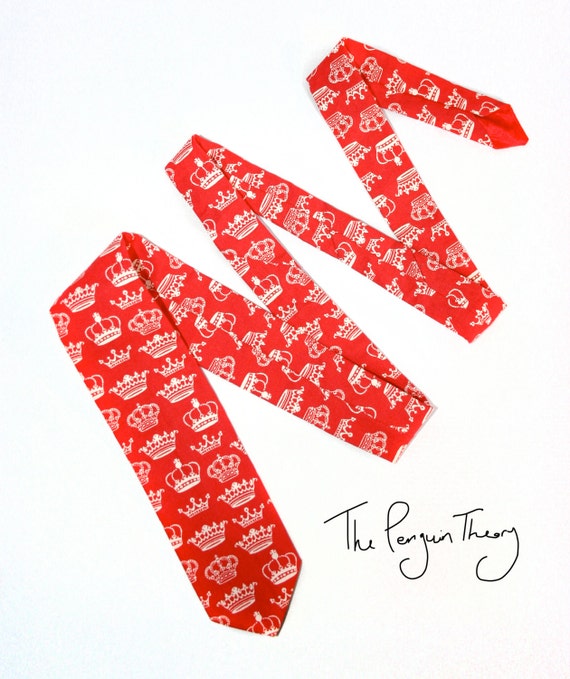 It boasts fun a fun print of royal crowns on a vivid, red  background and is made of cotton.
You can find the item in my shop by clicking here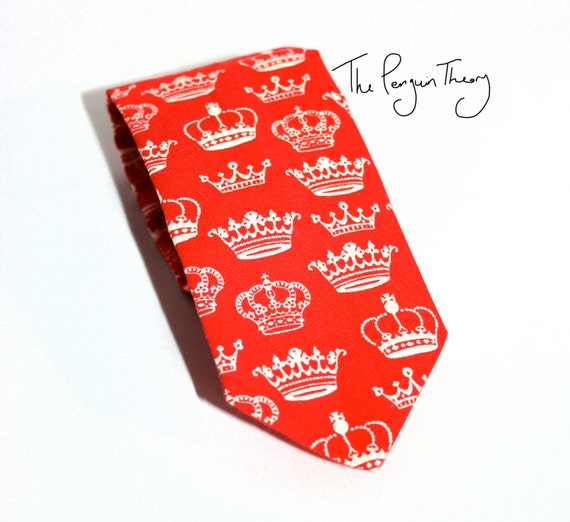 All my other projects, though, seem to be very against me. I'm either messing up the measurements, making silly little mistakes or just not having enough material.
I've decided all these projects have been weighing me down as they've been in progress for months and I just dont know where to go with them, and so I decided it was time to start afresh. There's no point in forcing these other ones, my theory is that I'll think of a way to fix my problems when i'm not forcing myself to.
So i've started a brand new summer project! So far so good, lets just hope it stays that way!
'Till next time!